About Our Shop
Welcome to our one-of-a-kind shop, where Art, Paws, and Story come together.
3 Painted Puppies is a combination of Such Good Dogs, Sweet Trade Tattoo, and Adam Considine Art. We are three tattooed dog lovers that enjoy creating fun and unique products.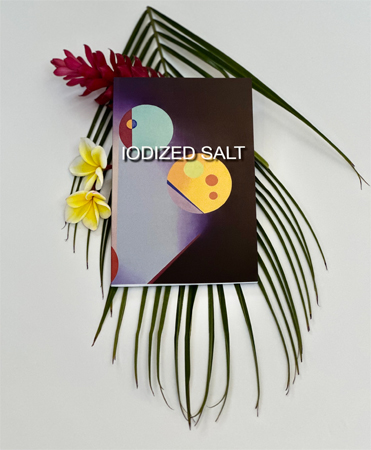 Secure Payment
100% Secure Online Payment
Customers Feedback
Athena helped us train an older dog we adopted from the humane society and she is wonderful! He picked up her training very quickly and she helped teach us how to work with him as well. She's also very reliable & punctual. Amy Oppedisano
Adam and Siobhan are incredibly easygoing people. They were both so welcoming and fun to be around. Adam was easily one of the best artists I've been tattooed by and his hand is extremely steady. Their prices are absolutely more than fair, and I'm so happy I chose Sweet Trade during my time in Hawaii. Thank you!!! Todd Cooper
We have learned so much from Athena about training our dog. Our dog has improved on obedience, impulse control, walking on the leash, and overall behavior. Athena answers any questions we have and has great experience from years of working with dogs. We highly recommend Such Good Dogs! Shaina Forsyth
Adam is an extremely talented artist. He was patient with my ideas and brought them to life in a way that exceeded my expectations. The folks here are more that just tattooists; they treat you like friends and respect you for you. The shop puts safety first which made me comfortable and trust them more. Put simply, awesome pieces for the perfect price. I had a blast! Next time I'm in the area, I'm coming back! Sean Frierson
Athena is warm and supportive and she is loved by all dogs! I loved her positive energy and encouragement in training Mako. I especially appreciated the extra reading material and training tools she offered and suggested. Thanks Athena! Astrid Harris
So glad we did our research and found a great tattoo shop and artist. Sweet Trade Tattoo is definitely top notch. From the shop being super clean/sanitized, the environment super inviting, and the tattoo artist/owner Adam super funny and communicative… we had the best experience. We knew the Monogram tattoo we wanted so it was pretty straight forward. Overall, we would highly recommend this place!! :) angie hardy
As 70 something puppy owners we are so grateful for Athena helping us navigate our dog Milo. Milo absolutely adores her and is very receptive to her great training ideas. I would definitely recommend Such Good Dogs. It's a real family of owners working together with Athena to socialize our dogs. PodRobGodmother
Best Tattoo Shop on Maui!!!
Adam and Siobhan are master artists, and their work is stunning. I told Adam to pick whatever he wanted, wherever he wanted and he delivered! I love my new flower and can't wait to come back for more! Riley Beavers
Athena is awesome! Very knowledgeable, professional and well poised in all that she does in dog training. It's been a privilege working with Athena. She has help us in many ways to become better responsible dog owners. We appreciate her expertise and feel confident working with her. Our dogs really loves her! DeAnn Kaina
Amazing job. Got a tattoo and told what I wanted with a few reference pics and created a great tattoo. Adam even wrote out the meaning of each part of tattoo on page with picture. Small shop that requires you to come in to reserve appointment and always a little busy. Very upfront and honest. The art and speed of doing tattoo were awsome. Will be back again. Kyle
Our Shop
At 3 Painted Puppies, we're all about unleashing creativity, whether it's through permanent ink, well-behaved pups, or captivating writing. Come see what sets us apart!